Visit our Chapter's website at www.CentralCoastNRHS.com
Central Coast Railway Club
Current Offerings: 2019 Annual Banquet
---
Central Coast Railway Club
2019 Annual Banquet

Saturday, February 16, 2019 – 6:00pm to 10:00pm
Santa Clara Depot, 1005 Railroad Ave., Santa Clara (map)
$40 per Person

Join us for dinner at the depot, catered by Armadillo Willy's and featuring BBQ chicken, beef brisket, pulled pork, BBQ beans and salad. Also dinner rolls, coffee, soft drinks, beer and wine.

The evening's program will be South Bay Vignettes by Central Coast Webmaster Ken Rattenne.

Take a trip in the Waback Machine to the South Bay Area during the 1970s and 1980s. This is what railroading was like before the megamergers of of the 1990s. The Amtrak steam-heated era, SP freight and passenger operations, WP and the early years of the UP operations in the South Bay are all covered. South Bay Vignettes was Ken's first Winterail production, originally presented in 1984. This updated digital version was created in 2017 and presented at the Winterail 40th Anniversary production in Corvallis, Oregon, in March of 2018. Ken Rattenne has been documenting the South Bay railroad scene since 1972 and has traveled across the U.S. in pursuit of his avocation. His photos and articles have been published in most of the railfan magazines, past and present, including many in our own Ferroequinologist.

Please contact Jon Porter (jonporter@yahoo.com or 408-702-7639) with questions. While online
reservations are quicker, we'll also be happy to take a check! Confirmations will be sent via email.
Make checks payable to: Central Coast Railway Club and mail to:
Jon Porter, Central Coast Railway Club, 887 Quetta Ave., Sunnyvale, CA. 94087-1257


Click here for tickets on-line!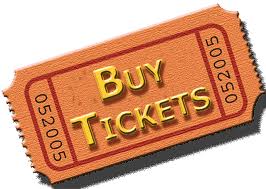 Click here for printable, mail-in form
---
If you would like to be notified of future trips via email, click here
---
CONTACT US
You can email us at info@GoldenStateRails.com or call us at 408-766-4451
---

Follow us on Facebook!
---
Check back often for up to the minute information about our trips, or to be notified of future trips, click here to complete the form.
---
This page last updated on 7/18/2018