Visit our Chapter's website at www.CentralCoastNRHS.com
Central Coast Railway Club
Current Offerings: Sacramento Locomotive Works Shop Tour
Reservations for this event are no longer being accepted!
---
Central Coast Railway Club is pleased to offer members and their guests a rare guided tour of the former Southern Pacific Sacramento Locomotive Works.

In honor of the Central Coast Railway Club's 70th anniversary, there will be no cost for the tour itself!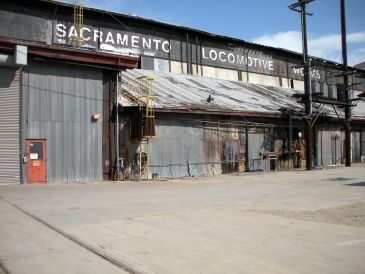 Date: Saturday June 11, 2022
Time: 11:30 am. This time was selected to corresopond to the arrival of Amtrak Capitol Corridor train #724 from San Jose for those wishing to travel to this event via train.
Meeting Location: The lobby at the California State Railroad Museum's regular entrance, at 111 "I" Street, Sacramento, CA 95814. PLEASE ARRIVE BY 11:20 AM! We will NOT wait for stragglers! Final paperwork and liability waivers need to be completed before the tour.
Safety: You MUST wear closed-toe walking shoes. Also note, there will be a considerable amount of walking involved.
Addition Questions: Contact Steve Ferrari at steveferrari@yahoo.com or 408-504-0112
Reservations for this event are no longer being accepted!

If you have previously signed up for this event and can not attend, please contact Mr. Steve Ferrari.
---
Additional details can be obtained by clicking HERE
---
CONTACT US
You can email us at info@GoldenStateRails.com
---

Follow us on Facebook!
---
This page last updated on 6/1/2022